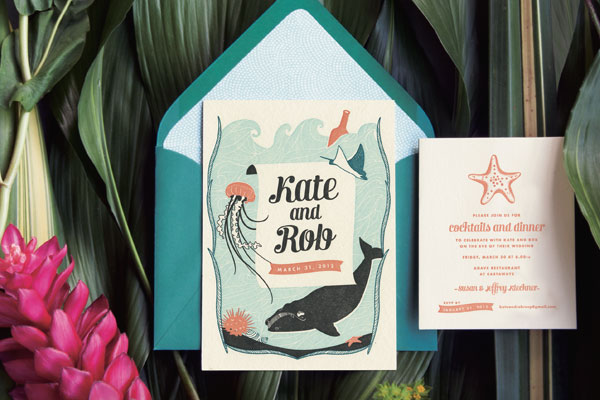 Let's collaborate! When it comes to bespoke invitations, our hand-painted invitation suites add a touch of originality that no template-based invitation can match. We work directly with you either in our studio or over the phone to ensure that your final product is a beautiful representation of your big day.
As our invitations are completely custom to each client, if you are interested in working with us, please reach out to us regarding scheduling at your earliest convenience.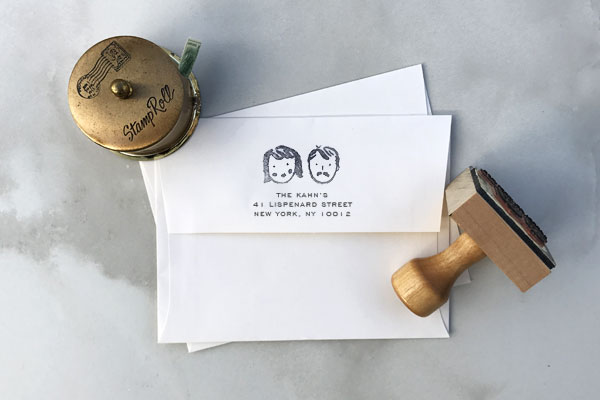 We offer a variety of custom-made rubber stamps to accompany your wedding stationery, or just for everyday use! After purchasing one of our custom stamps, a designer will email you to coordinate your details and set up your design for approval. Stamp fabrication will take 5 business days. All of our rubber stamps are hand-made in the USA.